Ellen G.
who watches the sky in the water, can see the fishes through the leaves of trees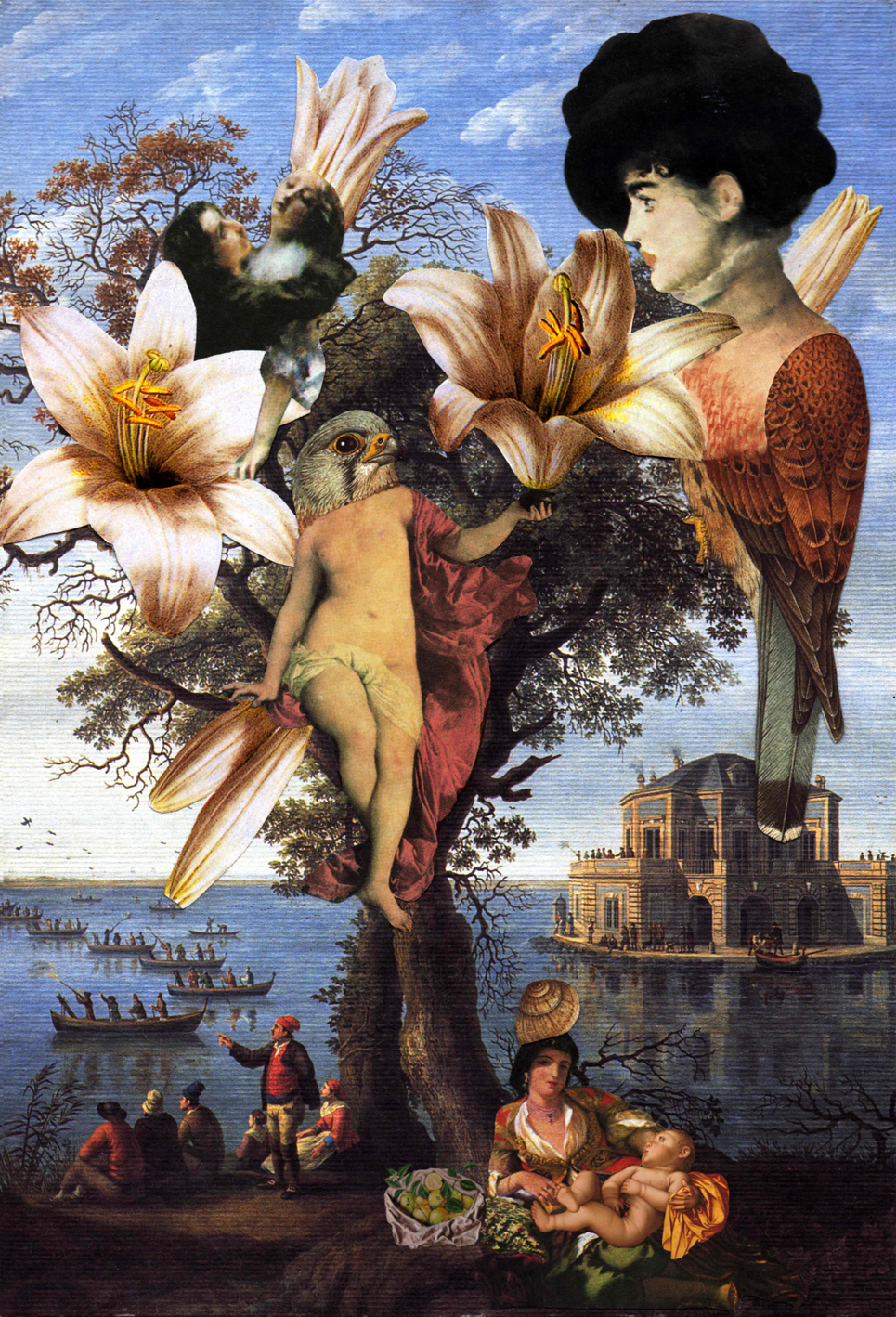 Ellen G. art name derives from the assonance with the Greek linguistic root "lg", from which légo, since the relation is a constant in her work, whose creative mode focuses on the search for correlations between elements of the life, thought and culture.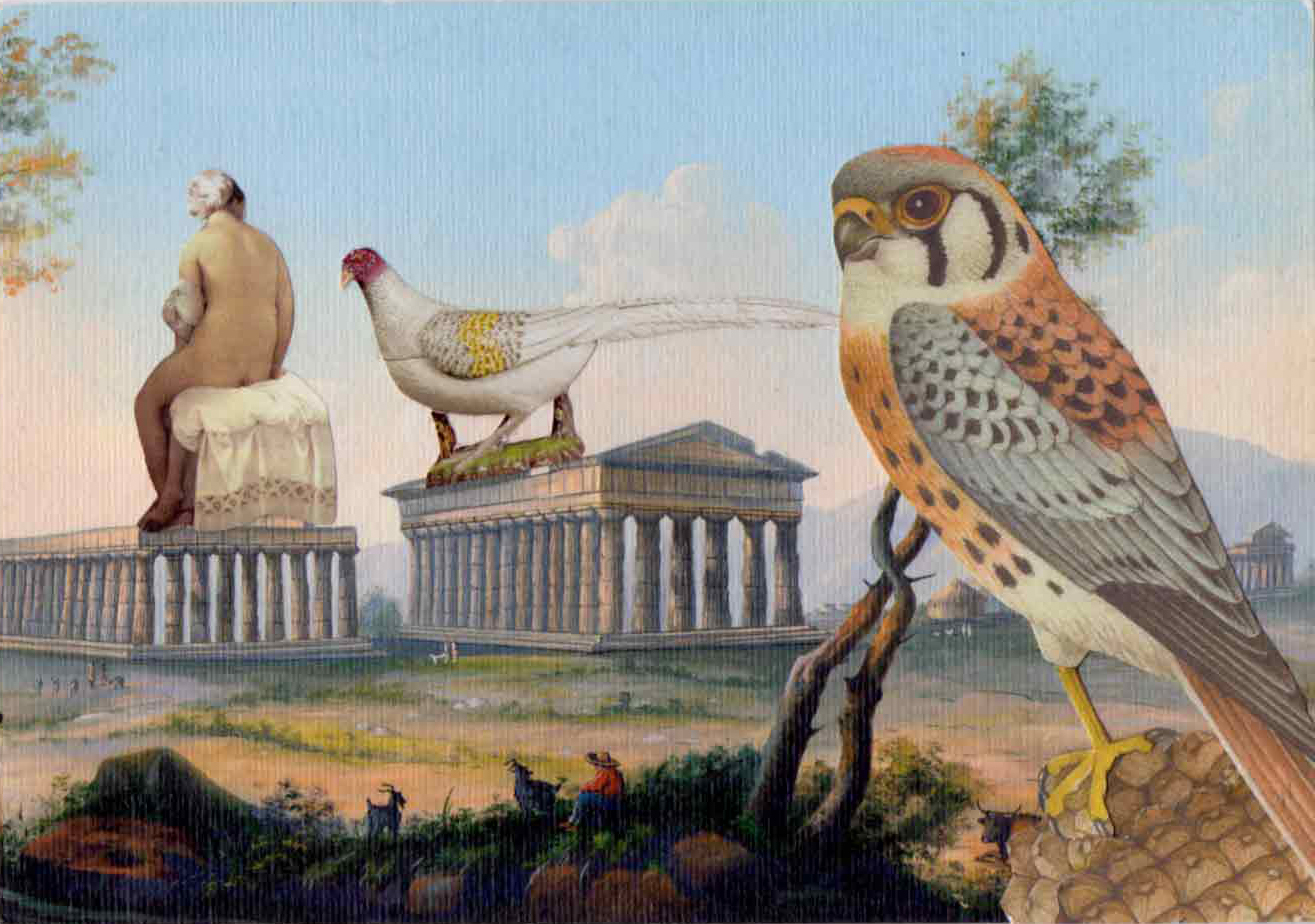 papier collés
The works presented in this section are papiers collés. They are created by Ellen G. as unique art pieces by using the cubist technique of paper pieces juxtaposition, combined with painting insertions.
ceramics
Ellen G. models her clay sculptures starting off with the idea of the container – vase, pitcher, box – and then, using her own imagination, she transforms the characteristics of the object. After the first baking, the terracotta work is colored with special polychrome enamels, resulting from research and experimentation.